New Spa of the Rockies Director Brings Business and Industry Acumen to Position
Holleigh Alexander-Ramsey is the new Spa Director at the Spa of the Rockies in Glenwood Springs, Colorado. As a veteran spa industry insider, her expertise in both business and spa development will be a valuable asset to the historic hot springs property.
News
-
updated: Nov 17, 2017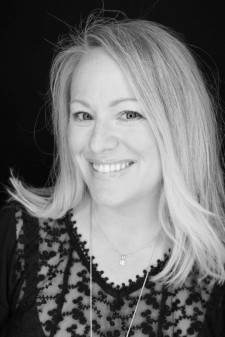 GLENWOOD SPRINGS, Colo. (November 17, 2017) After a months-long search, Glenwood Hot Springs Resort and the Spa of the Rockies have selected a new Spa Director. Holleigh Alexander-Ramsey recently took the helm at the Spa of the Rockies, with ambitious plans to strengthen the resort's spa brand as well as its day-to-day operations.
"Spa is about taking care of oneself in terms of wellness—it goes beyond beauty," said Alexander-Ramsey. "One of my goals is change the stereotype that spa is only about pampering. It's not. With its geothermal mineral waters, Glenwood Hot Springs has always been about tapping into the deeper healing beneath the surface to genuinely feel better not just temporarily, but for the long term. On the day-to-day end, I want to bring the staff together as a cohesive, team where every person on the team has a voice and is heard and feel that they are valued."
Alexander-Ramsey is a 20-year veteran of the spa industry and brings with her an extensive list of credentials in hospitality, spa, branding and business development. She is the owner and founder of two spa development consulting companies which specialize in business solutions for spa clients. Her skill set includes financial management, the planning and opening of spas, branding, sales, vendor relations and more. Her propensity for impeccable service and individuality has been recognized by leading publications such as Condé Nast Traveler, Travel & Leisure, SpaFinder Wellness and World Luxury Awards.
Experienced in a variety of markets that range from luxury resort and hotel to club spa markets, Alexander-Ramsey has worked with such recognizable corporations as the Ritz-Carlton Hotel Company, Marriott International, Starwood Hotels & Resorts—Luxury Collection, DMB Associates Inc., Pearl Hospitality and Viceroy Hotels & Resorts; all of which make her an outstanding fit for Glenwood Hot Springs and Spa of the Rockies.
Alexander-Ramsey has also served as a volunteer on both the International Spa Association (ISPA) Focus Group Task Force as well as Green Spa Network Membership Task Force, and is a published contributing author to the college textbook Hotel Management and Operations – Fifth Edition.
Memberships include: ISPA, Green Spa Network, Day Spa Association, IDEA Health & Fitness, Wellness Warrior, Global Wellness Day, LOHAS (Lifestyles of Health & Sustainability) and National Association of Professional Women.
About Glenwood Hot Springs Resort
Glenwood Hot Springs Resort is a historic Colorado landmark resort located along I-70 at Glenwood Springs, approximately 165 miles west of Denver and 90 miles east of Grand Junction. Famous for its enormous hot springs pools, other amenities include the Spa of the Rockies, the Glenwood Hot Springs Lodge, an athletic club, a restaurant open for breakfast and lunch and a retail store specializing in swimwear. For more information, including press releases, a press kit, photos and a live web camera, please visit http://www.hotspringspool.com/misc/press-room or call 800-537-SWIM (7946) or 970-947-2955.
Media Contacts:
Jeremy Gilley, Director of Sales and Revenue
Glenwood Hot Springs Resort/Spa of the Rockies
970-945-3324
jgilley@hotspringspool.com
or
Vicky Nash
Resort Trends, Inc. – media communications for the travel & tourism industry
970-948-4923
pr@hotspringspool.com
---
Categories: Hospitality, Spas, Travel, Transportation, and Hospitality News
Tags: Glenwood Hot Springs, Glenwood Hot Springs news, Glenwood Springs, Holleigh Alexander-Ramsey, new spa director, Spa of the Rockies
---
Glenwood Hot Springs
401 North River Street
Glenwood Springs, CO 81601
United States